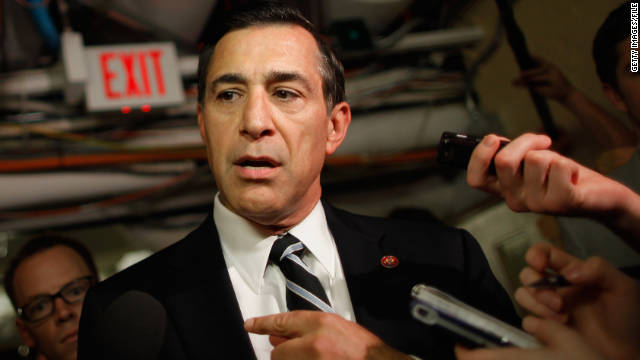 Rep. Darrell Issa's (R-Calif) House Committee
on Oversight and Government Reform
In his July 20, 2012 column titled "
Carpet industry offers input to congressional committee
" in the Dalton's
Daily-Citizen
, Carpet and Rug Institute President
Werner Braun
talks about how CRI was included in a group of manufacturers and others who were invited to provide input to Rep. Darrell Issa's (R-Calif) House Committee on Oversight and Government Reform on how those involved with manufacturing see the potential for existing and proposed regulations to threaten job creation and the overall economy.
"We feel that carpet manufacturers have voluntarily made major strides in reducing the environmental footprint of carpet through reduced landfill use, as well as lowered carbon dioxide emissions, energy consumption, waste generation, water usage and hazardous air emissions.
As an example of our voluntary stewardship, we've reduced by 50 percent the amount of water used in carpet production today, and we've reduced the draw on the river by reusing "grey water" in our industrial settings. Grey water is water that has already been used in manufacturing, and by recycling and reusing it, we are able to decrease the demand on fresh drinking water.
That's one reason we become concerned when government agencies such as the Environmental Protection Agency (EPA) put mandatory regulations in place that threaten to negatively impact the growth of our industry."
Mr. Braun cited proposed regulations on water usage, producer responsibility, mandated green cleaning programs and restriction on the use of coal fly ash as examples of the negative impact that overly aggressive government regulation has on the creation of jobs and the impact over-regulation has on American companies' ability to be economically viable and to create a good economic future for this country.
We fervently hope that, in the future, we may see some tangible reductions in over-regulation and federal mandates."

Thank you, Werner!
~ Bethany